We endeavour to provide clients with the best in quality-driven building maintenance and services.

Mechanical & Electrical Installations
Refurbishments and installations of all electrical and mechanical systems can be provided

Building Repairs & Refurbs
Our fully-qualified engineers can be on site or on call and work within CDM regulations

Custom Design
We can deliver high-quality refurbishments and paintwork
Mechanical & Electrical Installations
Refurbishments and installations of all electrical and mechanical systems can be provided. Whether the work is identified during routing maintenance or required as part of a new building contract, our fully qualified engineers can skilfully carry out a variety of mechanical and electrical installations, including works ranging from thermostatic radiator valves to installing an efficient, full-service BMS system. All of our engineers are directly employed by us and our services are regulated by CDM, with specific attention to health and safety management.
Heating systems
Boiler installations & pipe work
Ventilation systems
Hot and Cold Water systems
Above-ground drainage & sanitary waste
BMS Systems
Environmental Controls
Small power installations

High voltage switching

Generator and UPS installations
Air conditioning and refrigeration
Lighting, including emergency systems
Telephone and computer data cabling
Installations controls
Electric meters
Building Services Maintenance
After we have conducted an initial site survey to assess all assets, followed by detailed analysis of customer requirements, we can offer  planned preventative, reactive and condition-based maintenance we ensure the smooth running and efficiency of the buildings in your care. Our contracts are lead by a team chosen with specific credentials and all information is regularly updated to ensure all members are aware of progress. Our team of experienced engineers are coordinated on a daily basis from our main office in Kent, and are managed by our area supervisors. To ensure you have timely access to appropriate help when you need it we have an out of ours helpline. We can also offer engineers on a static or mobile basis to suit your needs.
Boilers

Generators

Heating & Air Con systems
Chillers

Electrical Circuitry

Lighting
Plumbing

Drainage

Building Management Systems
Building Fabric Maintenance
We understand the importance of a comfortable work environment, and that's why we offer our clients such high standards of building fabric maintenance services. We work with clients to deliver their ambitions at cost-effective prices and we can work alongside existing project manager or offer a fully project managed solution.
Carpentry
Electricians
Plumbers
Decorators
Glaziers
Roofers
Drainage Engineers
Flooring Installers
Plasterers
Painters
Carpeters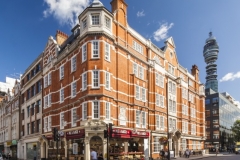 Grosvenor Street, EC3N
Building Serves Maintenance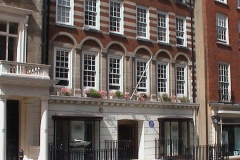 New Cavendish Street, W1W
Building Services Maintenance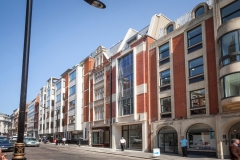 Maddox Street, W15
Building Services Maintenance